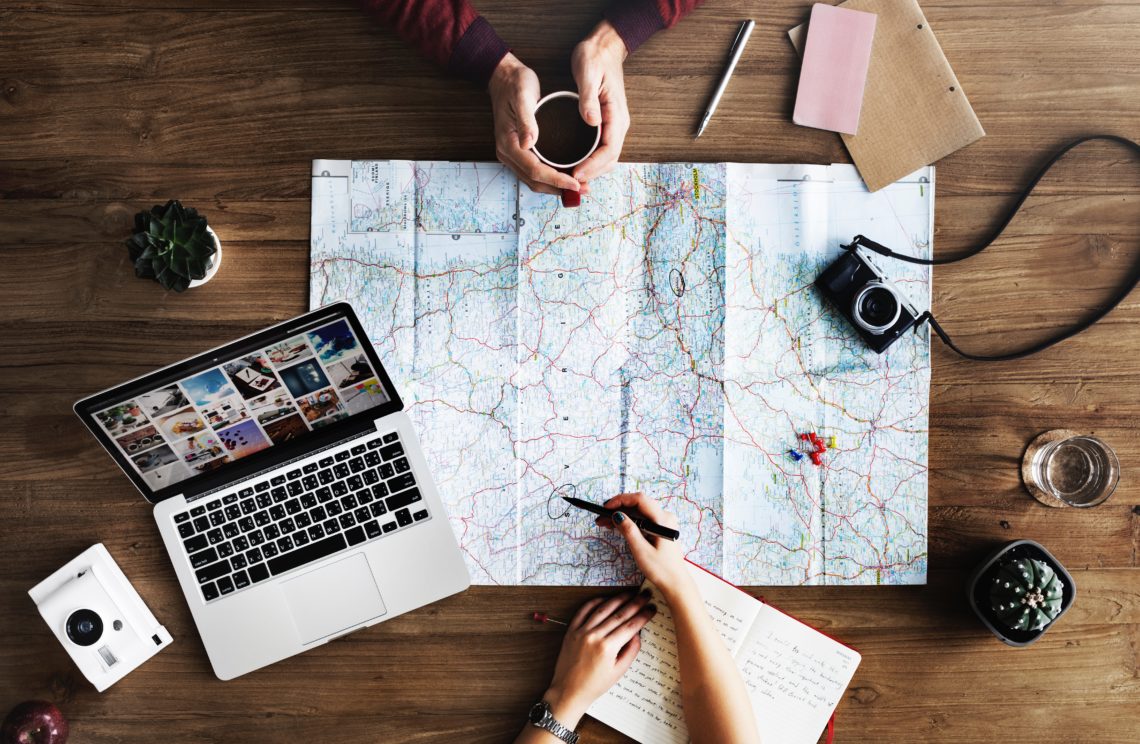 Becoming Location Independent
Location independent lifestyle.
Digital nomads with no fixed homes, travelling and drinking cocktails on the beach while running online businesses.
Well, not exactly.
It is easy to see why this type of lifestyle is so appealing. Yet we also need to regard the other sides to it. A location independent lifestyle is not only holidays and fun but involves a great deal of work. You will face plenty of insecurities and like every aspect of our lives, it will have its ups and downs. You will have to build a business, find a way to earn enough to cover eventual emergency expenses and also fight other difficulties like loneliness.
Yet it is easy to understand, why it is so appealing to so many of us.
There are little things that come closer to being truly the boss of your life.
While planning for that kind of lifestyle, there are a few things to keep in mind.
Some of those things we will discuss in this article.
I have written many guides on travel destination, productivity and relevant topics, but one of the most sought after and probably important question is:
How do I start?
To start with, we will talk about two important topics.
This involves several important points.
1. Money habits
2. Working and Skills
Money habits
Let's talk about money.
To be precise, how to keep the money you have.
I believe it is important to have a stable income.
Yet I think it is even more important to know, how to handle the money you already have.
This one might seem obvious too, but there are many people that don't know how to save money. And I was one of them before.
This is not something that is taught at school, yet I consider it one of the most important skills.
In a way, it can define who will succeed and who will have it more difficult in life.
Many people know how to earn money, but they are not aware of their spending habits, therefore a higher paycheck or income will result in more money being spent.
I managed to save quite a sum in one year, by simply having the habit of putting aside a part of my income (around 10-20%, depending on how much I could afford). For a person who never ever had savings, it was a HUGE achievement. And I cannot keep saying enough, how important that is.
Also, I learned to be much more conscious of my spendings.
I used to love to spend money on expensive gadgets, new things, clothes and pretty much useless things. Yet those things did not make me happy in the long term.
Most of those items provide a short term dopamine shot which wears off after several days.
Spending quality time with yourself or your family, eating good food, travelling and meeting friends and interesting people does, on the contrary.
If you want to learn about how to save money more efficiently, here you can find a previous article I wrote on that topic.
Working and Skills
Another, not less important topic is how to actually earn that money.
If we are talking about remote jobs, this is a whole new field.
There is a constant growth of companies looking for remote workers in many fields.
Traditional businesses are reinventing themselves and need at least some kind of online services to stay competitive.
This is where our chances as remote workers or business owners lie.
If you have not yet come up with an online business, then a remote job opportunity could be a great way to start your digital nomad journey.
In order to get an online job, what you will need are skills.
One of the most important, and which, I assume you already possess as you are reading this blog, is English.
There are plenty of different jobs, ranging from remote customer service to virtual assistant services to high-end tech companies. Many of them use english as their main language.
This is generally speaking.
There are plenty of jobs where other languages are required, but I found a great advantage due to knowing English in comparison to other people who don't.
Also, when you plan on starting a business, a grand majority of information can be found on the internet, and most of it will be in English.
No matter what skills you want to learn, you can do it thanks to the internet.
English is not my first language. It took some years to learn it to a proficient level. But I can say with confidence that I wouldn't be where I am without it.
Also, when travelling you will come across places where the only way to communicate apart from the local language is English.
If you are still unsure about what other assets you might offer as a remote worker, let's focus on finding your skills.
There are several resources on the web that can help to find skills, such as this one.
Remembering things you enjoyed doing as a kid also helps.
Another one is doing personal projects that over time will show a particular interest of skill in one of another task.
It is important to try new things out, learn along the way and always keep a growth mindset.
Once a particular interest is sparked, there are tons of free or cheap resources to learn those skills.
Some of them are:
Udemy
Skillshare
Allison
Coursera
I have used all of them and they resulted to be a great help in growing my knowledge and skills on several subjects.
Although not all of them are free, I still found them to provide a good worth.
Reading books on a topic of interest or visiting MeetUp groups on that interest can also result in a big boost forward.
If you are starting out, trying out your skills and doing several small gigs on freelance platforms can be a good beginning.
Even if your goal is to get hired by a remote company, freelancing will teach you to work with a team on a distance. Also, you will have a chance to put those skills into practice.
Don't be discouraged if it does not work out as planned the first times.
Finding the right client is not always easy.
Another thing you could do is unpaid internships.
It is a great way to learn something you are passionate about.
Obviously, if you need to sustain a family meanwhile this wouldn't be the best option for you.
Here is a nice article if you are looking for the best sites to freelance.
If you already have the right skills or want to take a look at remote job boards, I have compiled a list with the best ones to find remote work in 2019 here.
If you are feeling sure about some skills you have, another thing you could do is start a business.
This could include providing services to different businesses in your niche. You could even do that if you yourself are not a professional in that field, by knowing how to connect the right professionals with the businesses.
I will combine more information about that topic in my following articles.
Also, I am working on a monthly series presenting a different remote job.
I hope you find this useful.
Do you have any questions, comments or suggestions? Please write me a message or leave a comment!